UPDATE November 2022: Daily now supports 100,000 person interactive live streams. We have updated our pricing to reflect our new Interactive Live Streaming rate — please visit daily.co/pricing for more
Today we are excited to launch the next version of our pricing, specifically focused on simplicity and transparency at scale. Through conversations with our customers, it became clear that there was more we could be doing to simplify and make their lives easier, which our new pay-as-you-go pricing directly addresses.
For developers, it can be challenging when you lack visibility into what your costs will be, especially as you scale usage and add features. Our new pricing removes as much friction as possible so it's easy to start building with Daily, including add-on functionality only when needed. This means pay-as-you-go pricing, with more free minutes and features, and transparent discounts as you scale.
Some specific highlights include:
10,000 free video or audio minutes to get started, with support provided to every customer
Simple usage-based pricing (goodbye pricing plans!)
Volume discounts that scale with you as you grow
Add-ons offering premium support, SLAs and enterprise functionality when needed
No extra charge for HD-quality video —  don't pay for pixels!
$15 free one-time credit for paid products like cloud recording and live streaming when you enter your credit card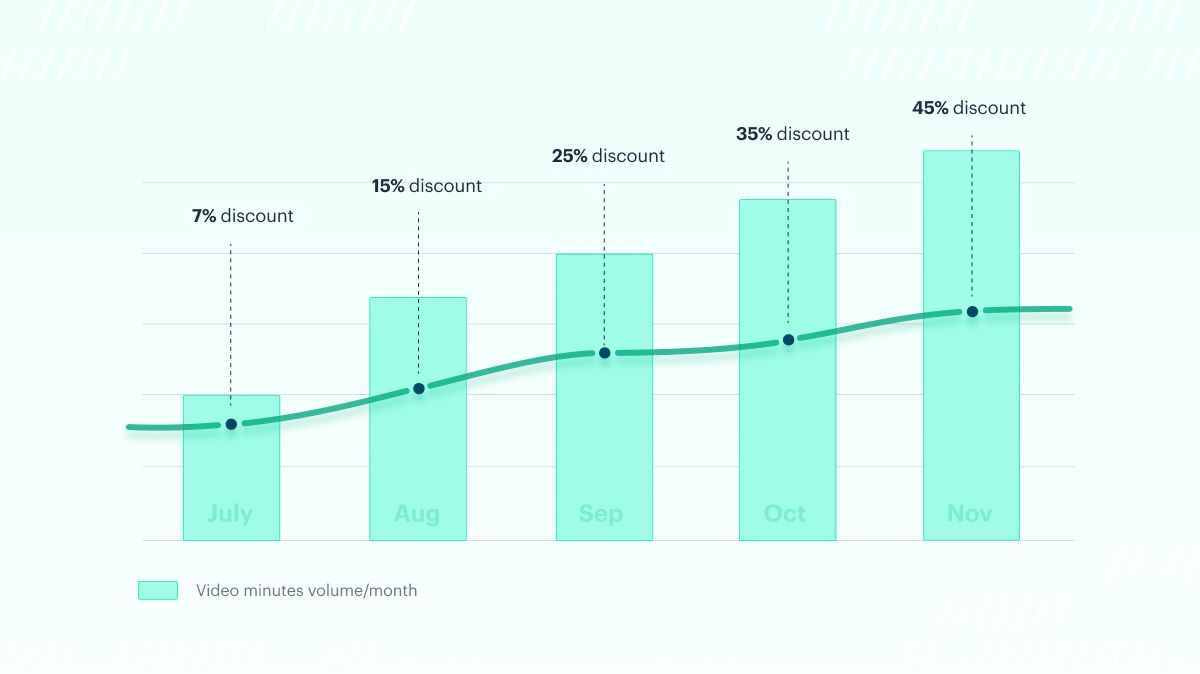 We've specifically designed our pricing around the following customer benefits:
Simplicity - Daily remains always free to start with no card required. We also make our pricing tiers transparent with a cost calculator to help you with better estimates.
Flexibility - Pay for what you need, add on what you want, leave what you don't. We want to tie value to what you pay for. Need more? We offer volume discounts for both video and audio-only.
Enterprise - Enhanced security and support features if you need them, including HIPAA compliant video to help healthcare teams grow.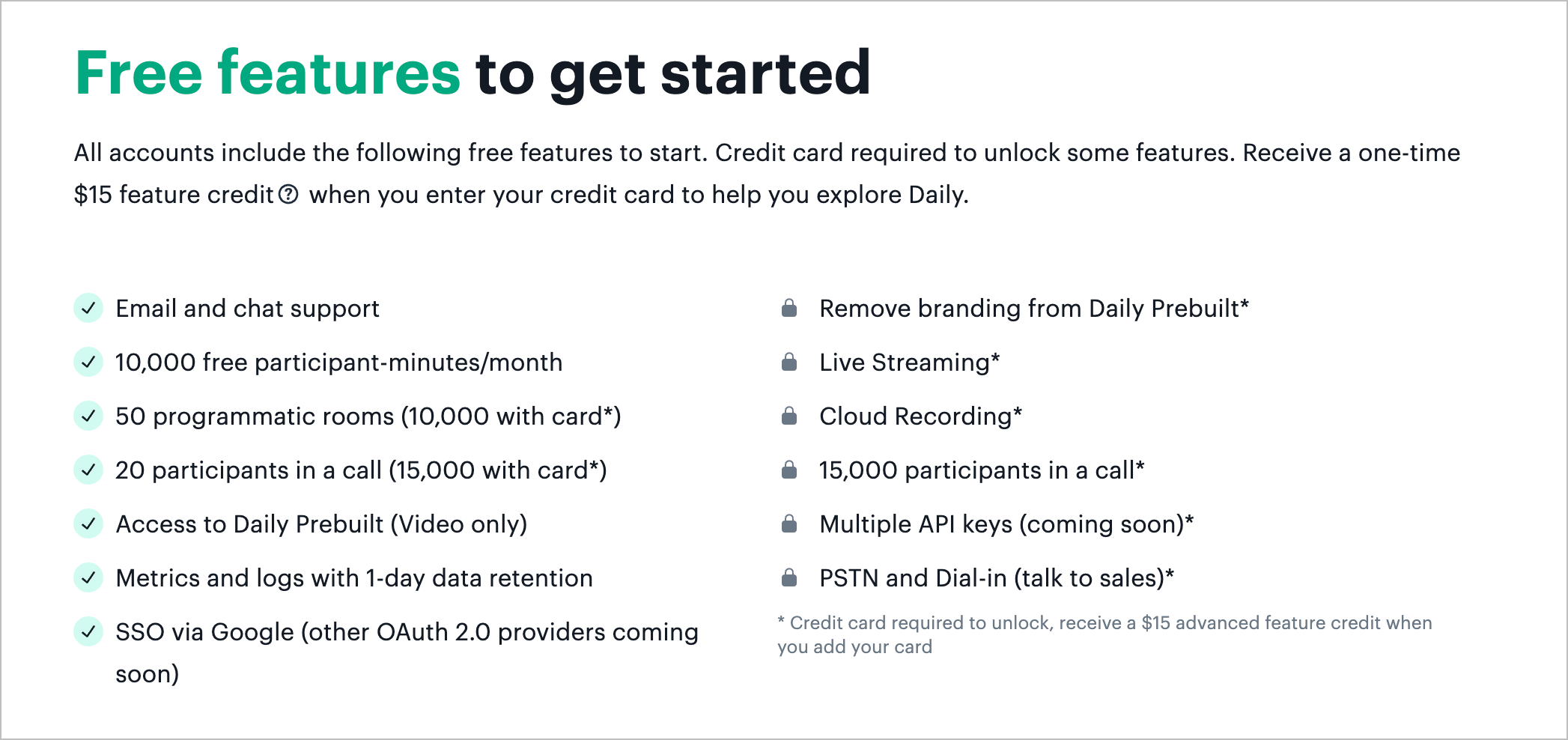 What does this mean for you? For existing customers, you no longer have to subscribe to a plan and can pay-as-you-go. If you were previously subscribed to a plan we'll be reaching out to match you with a new add-on at an equivalent level of service.
For all of our new customers, there's no action needed as you'll be able to take immediate advantage of our new pay-as-you-go pricing. You can see all the details including a pricing calculator to help you estimate your usage and costs, as well as a full FAQ at daily.co/pricing.
And if you're a startup, we offer $1,000 in free credits and dedicated support to build video and grow your product.
Have further questions? Reach out to us and say hi at help@daily.co.