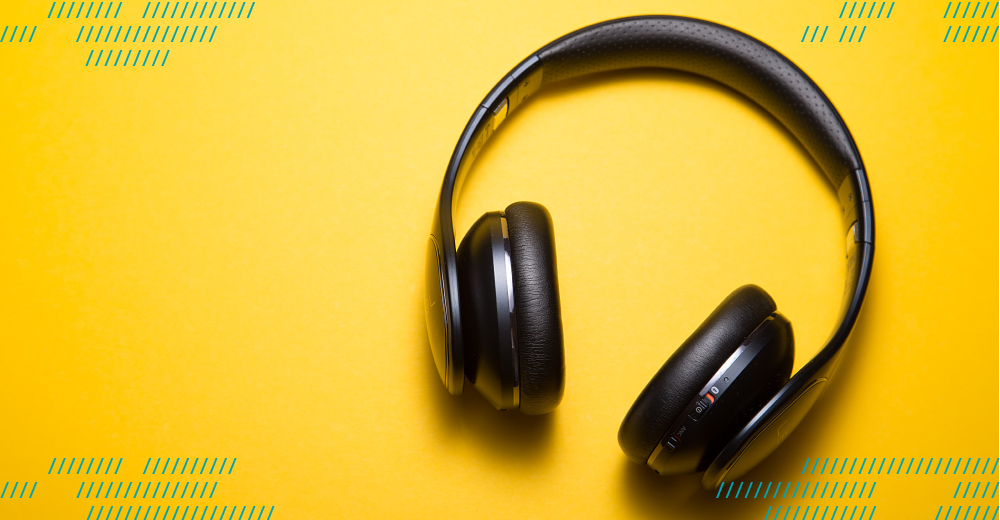 Daily APIs have supported audio-only use cases since day one and we've been excited to witness the recent explosion of interest around these platforms. If you're new to audio social networks — or simply wondering how your company can leverage them — we've compiled a guide to just who is using these networks and how.
We will be discussing:
Use cases for audio-only apps
What communities are using them
How businesses are adapting
How to advertise on these platforms
Use cases for audio apps
Image credit: Unsplash
Like many around the world, your humble author has been sucked into audio-only apps, which are growing exponentially. Whether you visit a Clubhouse, make a Quilt, or take a Roadtrip to the Rodeo, you know that the experience is addictive.
These apps are built on audio APIs like Daily, which let developers integrate audio into their product to easily build customized audio experiences. Some describe these apps as live podcasts, others say it's the biggest convention you'll ever attend. Here are some of the most popular use cases.
Panel discussions
The topics are limitless, and the experts are more than willing to invest their time. Clubhouse for instance is known for hosting impactful discussions on topics from tech, politics, marketing, diversity, startups, and more..
VIP radio shows
Using these audio apps for entertainment is one thing, but when celebrities start joining in, all bets are off. You've probably heard of the day Elon Musk almost broke Clubhouse. For many users, they are given the opportunity to interact with celebrities and entrepreneurs in a spontaneous way.
Talk with friends
Quite literally Rodeo's tagline, this audio app is all about social connection. Users are interacting with friends, family members, and coworkers through rooms. It's a great way to stay in touch, especially if you're burnt out on video calls .
Daily regular shows
"Breakfast with Entrepreneurs", "Lunch Break with the Cooks, and "Evening News Recap" all sound like TV shows, right? Well, if you've been on Clubhouse lately, you've probably swiped past them on your "hallway".  These regular rooms/shows have become part of many users' daily listen-list.
Virtual DJ parties
Music apps such as Spotify are great to listen to music while working or commuting, but there's something energizing about tuning into a radio station where a random person decides what track goes next. Roadtrip users are, in their own words, jamming out together.
Networking
Serial networkers are thriving on audio-apps. Clubhouse essentially acts as a massive virtual convention center where connections are created easily and on the spot.
Who is using them?
Image credit: Unsplash
Pretty much anyone with a smartphone and headphones, although the use of audio-only social networks has taken a hold of certain communities especially.
Startup founders
Networking and establishing connections can be crucial for any startup in its early stages. Apps such as Clubhouse offer a unique opportunity to pitch your idea, learn best conversion and monetization practices, and even make strategic hires.
Investors
Ever considered going on Shark Tank? On apps like Clubhouse you might just get the chance to pitch your idea to potential investors and Shark Tank stars such as Daymond John, Barbara Corcoran, and other founders.
Marketers
While the entertainment aspect is undeniable, these audio-only social networks offer an amazing opportunity for brands to promote their products, services, events, etc. Marketers are given a platform to establish themselves as thought leaders and network within various affinity groups.
Journalists
Many industries have embraced the rise of audio-only social platforms. The media industry is no exception. Given the spontaneous and candid conversations on these apps, many producers and reporters listen in and interact with users to get inspired, write stories, and conduct market research.
Students
Remember when you were a student and eager to get an internship to learn on the job? Maybe you are still a student, and still looking for that opportunity? While apps such as Clubhouse can never be a substitute for that experience, the exposure and access they give you to startup founders is unparalleled. One day you can be discussing your passions and internship preferences, the next you might find yourself in the same room as a tech company founder looking for bright young minds such as yourself.
How are businesses adapting?
Image credit: Unsplash

Businesses around the world are adapting and jumping on the audio social bandwagon. These apps are the perfect combination of low pressure and maximum impact. No videos or big production needed, you simply join in, and take part in the conversation.
Here's how businesses are adapting:
Building engaged communities
Issuing announcements
Opening the door to consumer feedback
Keeping up with current trends in the industry
Building engaged communities
The ultimate goal for any business is to grow its sphere of influence. The more established they get in their industry, the more trust they gain from consumers. By creating rooms around topics relevant to them, they open the door to meaningful conversations and a sea of followers ready to engage.
Issue announcements
Businesses have started using audio apps to build anticipation around upcoming launches. With the following they grow organically on these apps, their audience is much more attentive to their company announcements.
Opening the door to consumer feedback
How many times have you filled a survey email a company sent you? Consumer feedback is essential to any business. Apps such as Clubhouse give founders direct access to their target audience, and the opportunity to collect honest feedback.
Keeping up with current trends in the industry
We have two words for you: social listening. By following influential people in their industries, company founders are keeping up with competitors and any relevant changes related to their niche.
How to advertise on these platforms
Image credit: Unsplash
With every successful social network, comes the opportunity to advertise. Facebook, Instagram, Twitter, TikTok, you name it. Audio platforms, however, do not offer any in-app advertising functionality — founders seem more focused on user experience and growth.
Does this mean businesses can't advertise? Not exactly. There are many monetization strategies worth looking into:
Guest hosting
Product placement
Branded clubs
Guest hosting
A similar concept to hiring an influencer to promote your business on social media, guest-hosting draws a larger crowd to your company event. The key is selecting a guest host with a large following, relevant to your niche.
Product placements
AKA name dropping. With the limitation of these apps, businesses cannot share details or images related to their products. While hosting events with a large following, they can name drop products, or services.
Branded clubs
Ever since Clubhouse rolled out the option, any and every business has created its own club. Branding the name of these clubs and including the name of the company is the ultimate advertising strategy.
Ready to build your own?
Audio social networks are here to stay, powered by WebRTC audio APIs. Whether you're interested in adding another communication channel for your own customers or building an audio platform to host the type of conversations you want to hear, Daily provides the best possible call architecture to help you achieve your goals. Sign up for free to start building now, or talk to us to learn more about our startup program, volume pricing, and how else we can best support your use case.