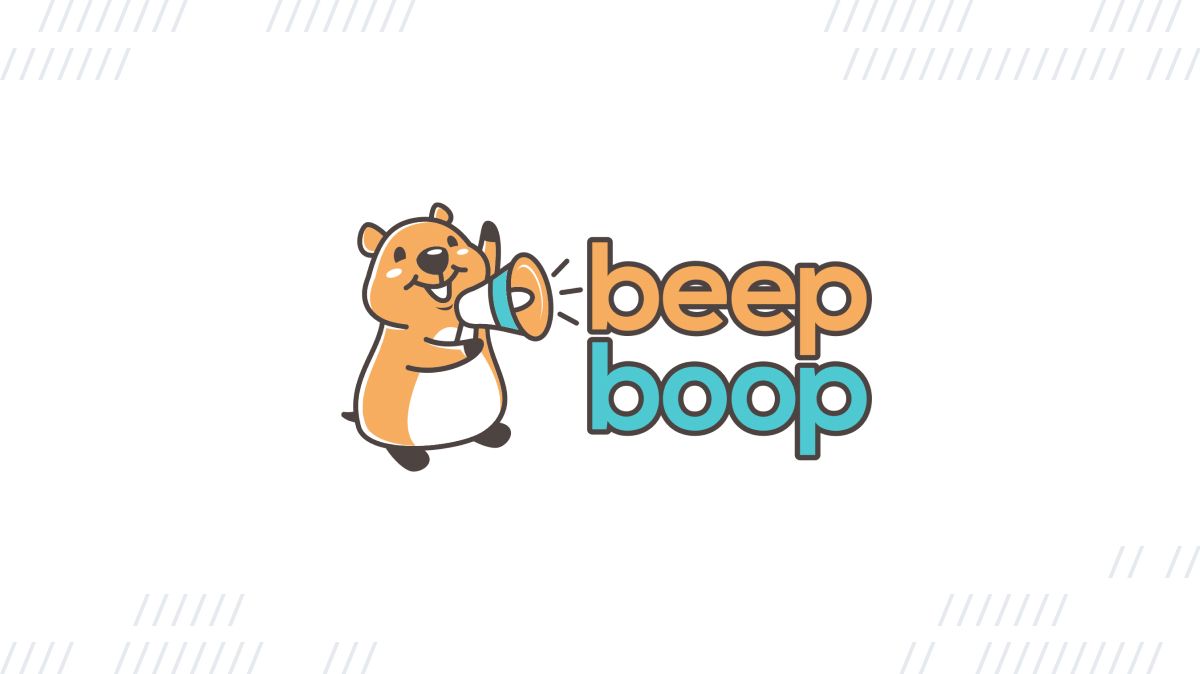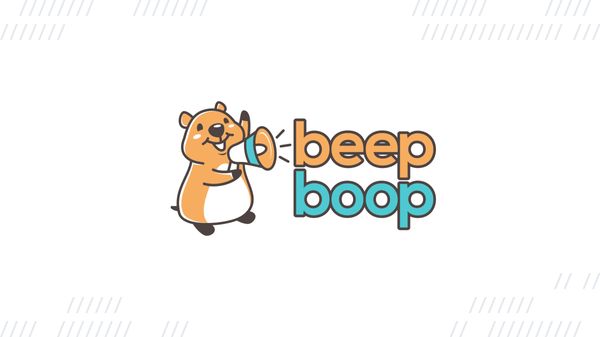 For many people trying to learn a foreign language, speaking out loud is the hardest part. Devon Saliga, CEO of the language-learning platform Beepboop, has seen this first hand. "There are so many people learning a language, but they're not getting to the point where they're comfortable speaking it," Saliga explains.
Beepboop's group classes are structured around instructor-led "drills," which make speaking out loud the center of the learning experience. Classes are fast-paced, fun, and based on a teaching method that's proven to accelerate learning.
The team quickly realized that traditional video conferencing software was too slow and inflexible to support this type of learning experience. Traditional software lacked key functionality, especially on mobile, meaning that instructors could not teach on the platform from their mobile devices.
"We outgrew Zoom, almost immediately."
Matt Douglass, CTO, Beepboop
Beepboop decided to create their own web app to help teachers better manage larger-sized classrooms, cutting video from the product entirely. Building on Daily's APIs, Beepboop has developed a performant audio-only web app that streamlines classes, resulting in an average of 40% more speaking time for students. Better still, Beepboop is now accessible to teachers and students on mobile and desktop.
Even more impressive, Beepboop had a working prototype running in just three weeks. "It's just astounding that we effectively only have one engineer working on this full time," Saliga says.  "An engineer that had zero WebRTC experience prior."
The limits of traditional video conferencing software

The Beepboop team knew early on that they wanted to build an audio-only experience. In the beginning, this decision was driven by limitations. "We found that the quality was so poor that we had to eliminate video altogether," Saliga says. "Most of our teachers are in different parts of the world where they don't have super fast internet."
"We've really focused on how to create the most engaging experience with just audio only."
Devon Saliga, CEO, Beepboop
Saliga quickly began to see this limitation as a blessing: audio classes compliment  certain strengths of Beepboop's teaching method. In a Beepboop class, instructors pose questions in a round-robin format. Students work together to complete spoken challenges while instructors provide feedback on pronunciation and accuracy. Students maximize their speaking opportunities by practicing out loud on their own while waiting for their next turn.  
The quiz-like class structure is proven to accelerate language learning. As Saliga explains, "because it's audio-only and slightly anonymous, students feel more comfortable being vulnerable and embrace feedback. It's encouraging and not demotivating."
While effective, the fast-pace of Beepboop's audio classes can sometimes be confusing for new students. "You have one student who doesn't understand what's going on and they start interrupting the class with questions," Saliga says. "It breaks the whole flow for everyone."
As a result of clunky, unresponsive controls, instructors lost time and energy managing the environment of the class rather than providing useful feedback to  students. Students also struggled to mute and unmute themselves fast enough to participate in class. "There was this lag," Saliga explains. "People had to fumble with their phones to mute and unmute."
"With Daily we're able to track and see faster response time as the class progresses."
Devon Saliga, CEO, Beepboop
Building a web app that supports Beepboop's unique class structure
After months of testing with Zoom, Beepboop decided to develop their own web app. Matt Douglass, Beepboop's CTO, credits the smooth onboarding experience as part of the reason Beepboop decided to build on Daily. Using Daily's Party Line app as a starting point, the team was able to produce an effective prototype in just three weeks.
Building on Daily's app-message event, Beepboop added intuitive controls to let instructors quickly mute and unmute students. They were also able to add other functions that relieved pain points in their existing workflow.
"One massive problem we had was that we never knew who was coming into our classes," Saliga says. Beepboop's web app guides instructors through class, telling  them who to call. In the past, this had to be manually synced by the instructor, with often anonymous names appearing in the Zoom participant window. "Losing precious time getting the class started limited our class sizes to nine students."
By contrast, Daily syncs seamlessly with the rest of Beepboop's platform, streamlining the flow of classes. These combined improvements have resulting in 40% more speaking opportunities for students. In a Zoom class, only 17-18 minutes of Spanish was spoken in every 25-minute class. "Overnight it went to 24," Douglass explains.  
Their users love the improvement—a recent student noted, "I love this new WebDrill experience. It's so much easier than going through Zoom and I especially love the chance to practice when my mic is off. It's very helpful."
Building functionality for improved access and business growth

One key way that Beepboop is growing their business is by developing a feature set to support students who "observe" a class.
"We use the word "observe," but it's actually way more involved than just observing," Saliga says. Observers participate by giving feedback to students who are speaking, practicing on their own, or testing their own knowledge with multiple choice quizzes. Students are encouraged to practice speaking out loud, muted, and can also drop in and out of classes. With the observer feature, up to 200 students can now participate in Beepboop's live classes.
"When people observe a class, they see the value that other students are getting by interacting with the teacher and they want that. And then they convert to a paying customer."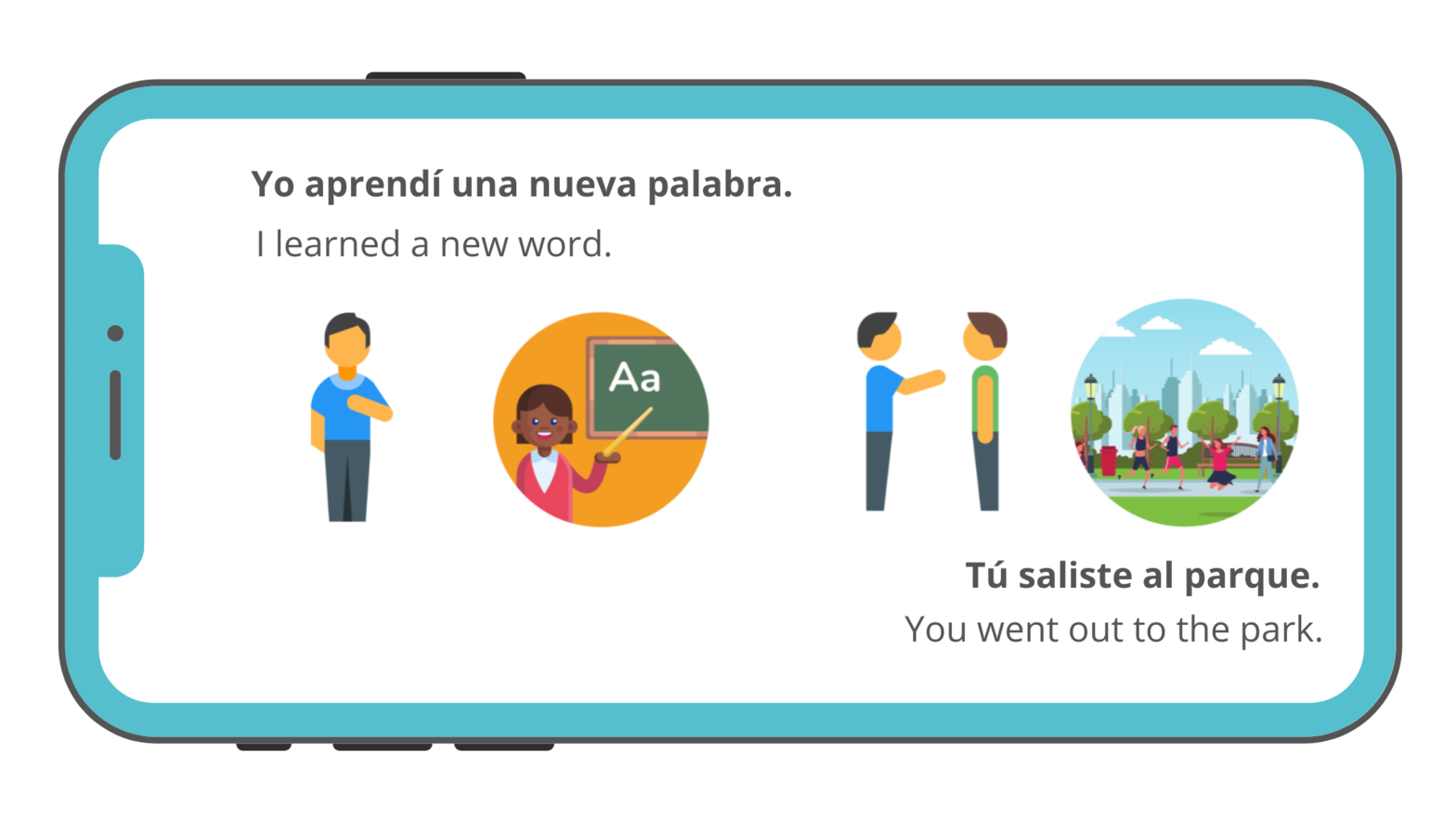 Daily's extensibility means that the team can continue developing features on top of Daily's infrastructure to grow their business. Daily's app-message event, which is a way of sending data between participants, provides a particularly great foundation. "Unifying everybody on one platform is just the first step," Douglass says. "We're now perfectly situated to build more and more on the solid app-message infrastructure that Daily provides us, as we strive to make classes even more fun, engaging, and effective than they already are."
Having the support of Daily's APIs speeds up feature development. "Building functionality for our students and our teachers would've taken us a lot more time if we had to build the infrastructure ourselves for each one of these features," Douglass says.
"Daily probably cuts our development time by 90%. So it's 10 times more efficient for us."
Matt Douglass, CTO, Beepboop
The team have ambitious plans for development, pushing the frontiers of online learning, powered by Daily. "Right now, if you want to learn Spanish on our platform, you also need to know English," Douglass says. "With Daily we can customize content for whoever is looking at it. Everyone could be learning the same lesson, but the translations could be in Mandarin. They could be in German, they could be in English for everyone learning Spanish in that particular class. So that's just something that wasn't a possibility before. If you're on Zoom, everyone is looking at the exact same content. "
Expanding access to unlock business potential

Improving access is a key focus for Beepboop. Since audio is less resource-intensive than video, the team have effectively moved from a web-first to device agnostic model. This drastically increases the number of people with access to the platform. "The potential supply is over a billion more people are now eligible to be a teacher on Beepboop," Saliga estimates.
As Saliga sees it, reliable call quality is key to improving access. "For us, two of the most important things are access and audio quality, and they go hand in hand. Our whole business model is around making instructors more effective in teaching multiple students at the same time. To reach teachers and students, we need to build for the world they actually live in. "
By building on Daily, Beepboop can continue to deliver excellent audio quality regardless of network conditions. The team can continue to develop a web app that works across devices, delivering on goals with additional flexibility to innovate on the user experience.
With the new Beepboop platform, anyone with a smartphone and a willingness to teach can become an expert teacher of a language. In doing so, the company is creating job opportunities that pay above market rates.
"We guide teachers step by step through lessons so they can create an engaging environment for the students," Saliga says. "Our mission is to empower every person to teach more than you know and learn wherever you are."