Part of what differentiates Reslash from other online gathering spaces is the inventiveness of its platform. "Creativity is part of the core product itself," Ashwin Gupta, CEO and founder of Reslash, tells us.
Although Reslash began as a horizontal solution for holding online events, the platform has emerged as a popular space for communities, creators, and their audiences. Billed as a "virtual space company," Reslash has hosted thousands of concerts, games, and live events since first launching on Product Hunt in December 2020. Hosts get to customize their space to fit the event, meaning these gatherings might take place at an online stadium, beach, or other-worldly locale.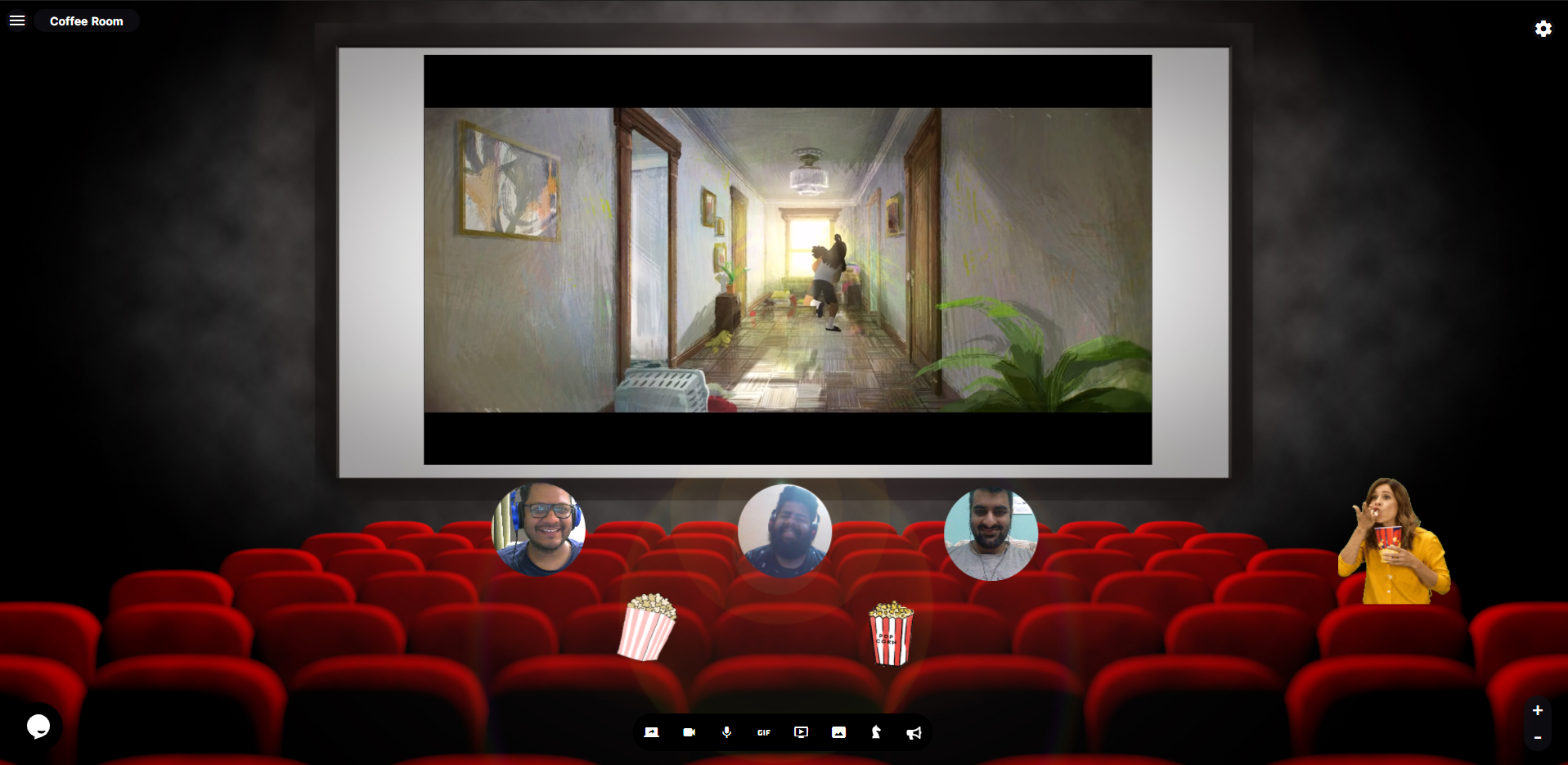 As events on Reslash got larger and more popular, their original open-source video API showed signs of strain. "It did not scale with our needs at all," Gupta explains. "The API did not have the flexibility that we needed to pull off spatial audio and video. We had stability issues."
Switching to Daily has solved these scale and flexibility issues and saved the Reslash team from having to manage video and audio on a daily basis. With the extra time and resources, Reslash has developed new features for their core users and further monetized their platform. As Gupta explains: "Daily has given us the growth that we've seen so far."
 "Daily has given us the flexibility to scale our business as a bootstrap, a new startup, which is incredibly hard. Almost impossible, actually."
Ashwin Gupta, CEO and founder, Reslash
Outgrowing an open-source API
From the start, Gupta and team set out to design a platform that encouraged spontaneous social interactions. Spatial audio is key to unlocking these unplanned conversations. At a Reslash event, you only hear the conversations of people who are close by, or that are on the main stage. This shared sense of space helps build bonds between community members and creates an immersive experience  — a sense of being in the same crowd, among people who might be in completely different countries. Users can move around an event, joining conversations with other groups, without a need for breakout rooms.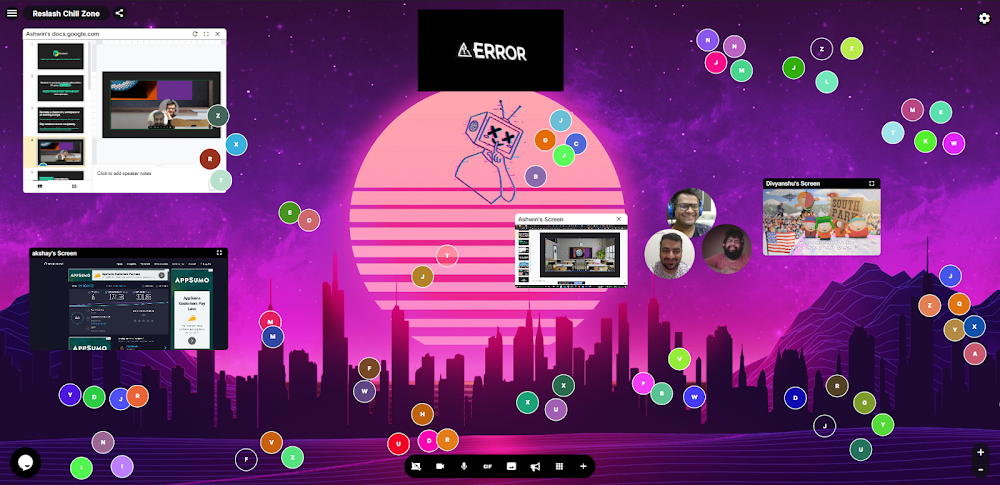 The first video platform Reslash worked with lacked the flexibility to properly execute spatial audio. Internal tests and customer feedback also revealed a suboptimal user experience with their prior solution in other areas, especially screen sharing.
"Screen share was mostly captured at 12 frames per second," Gupta says. "Then it took about 10 seconds to actually get the screen share going. From a video standpoint, that's not a great experience."
The team decided to switch vendors to improve and develop the user experience. "We wanted to go beyond audio and video. That's the whole point of having a third-party API, that you do not think about audio and video," Gupta says.
"Before Daily, everyday we were struggling with questions like, is this going to fall apart? Will it work tomorrow? Can we scale this? Can we earn revenue out of it? All of those questions kept us up at night."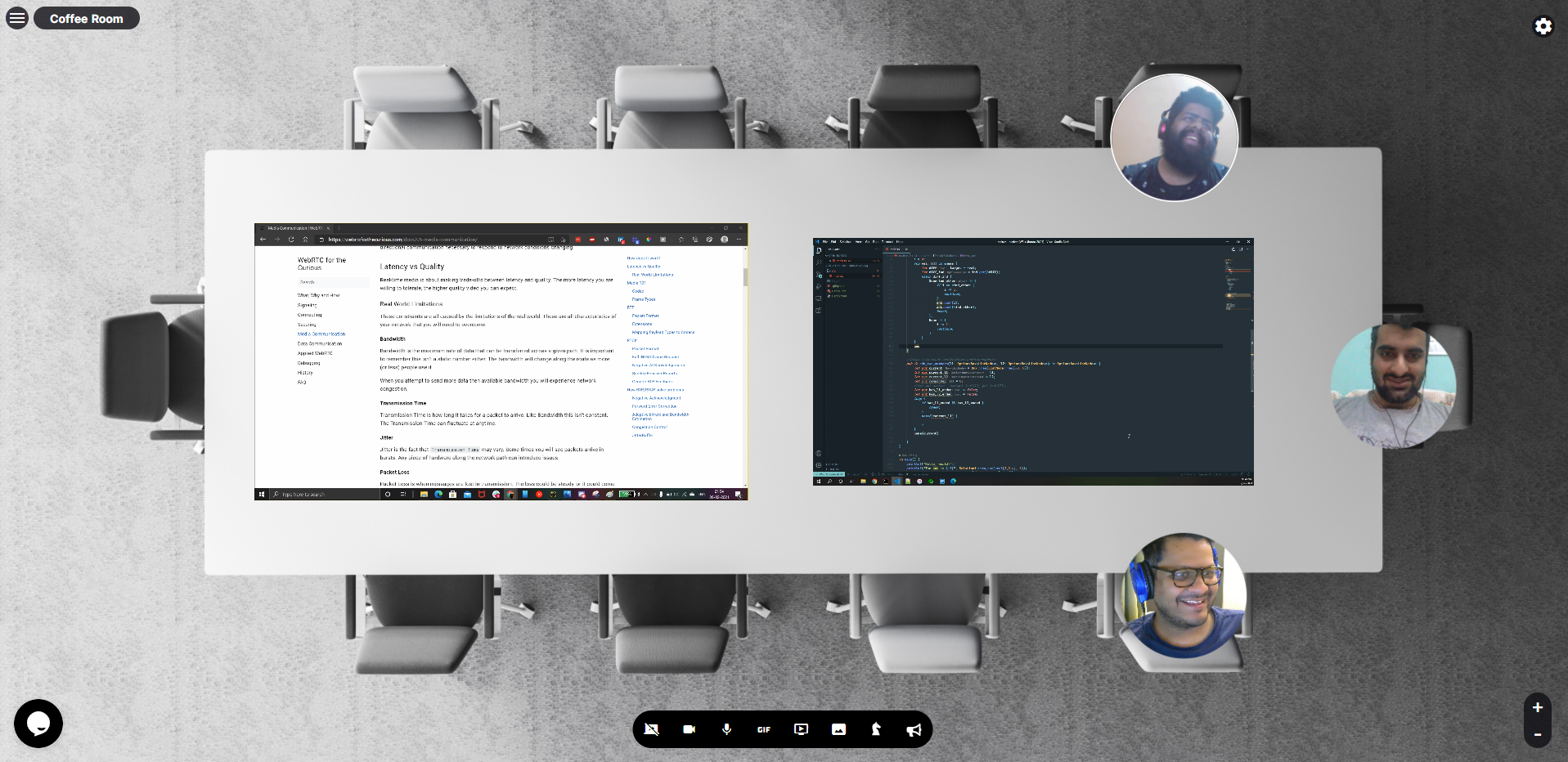 Choosing Daily for performance, pricing, and support
Gupta's team began evaluating and testing other platforms. They ruled out certain vendors immediately based on the quality of documentation. As a three-person team with one lead developer, they needed high-quality docs. "When you're expecting one person to kind of pull off the entire app, you need to provide them all the help that they need," Gupta says.
In the end, Reslash ran tests with Daily and a larger, publicly-traded CPaaS company. While Daily's call pricing is the same regardless of video call resolution, the competitor changes more for HD video. This made it impossible to estimate pricing with the competitor. "You just cannot predict what the bill would be. It's just such a complicated pricing model," Gupta explains. "We thought we had to pay X, but then we got charged almost 4X. And then the next time we thought we would be charged 4X, but it was 6X."
Worse, this type of pricing model threatened to have a knock-on effect on business decisions — forcing Reslash to consider whether or not to limit resolution for users on their platform. "We were making these calls because of a tech vendor," Gupta says. "That should not be the case. It should be because your business requires it, not because you want to optimize costs or because of your technology partner."
"With Daily, we don't have to worry about limiting an experience for someone because of cost. We were able to focus on just providing high-quality video and audio to everyone."
Ashwin Gupta, CEO and founder, Reslash
Daily's simplified pricing meant that Reslash could easily estimate costs based on their usage, while also delivering a higher-quality screen share. "The screen share quality and the start time was incredibly fast compared to others. If you have a stable connection, then getting like 1080p screen share was insane on Daily compared to others."
Prototyping was also a week or two shorter than with other platforms, thanks in part to Daily's documentation, which Gupta describes as "pretty exhaustive." When the team did have questions, they got a response from the support team within 24 hours — before they even became a paying customer. "It was a lot better than what we were used to," Gupta says, describing the support of their previous platform as "pretty pathetic."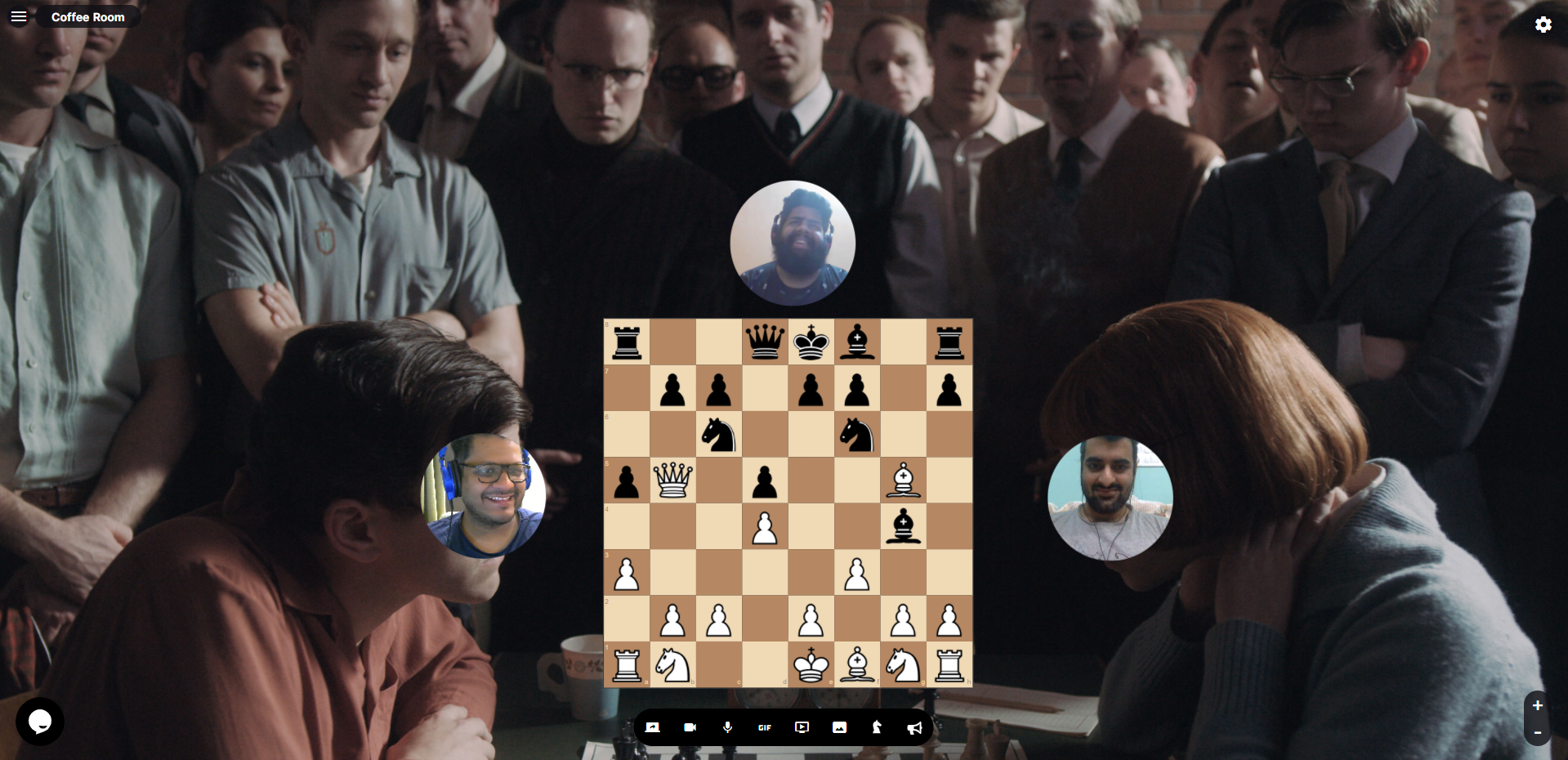 "With Daily, we got easy prototyping, open communication, and transparent pricing — all without any restriction on video quality. All of those things played a role into why we chose to go with Daily and why we stuck with it."
Developing and monetizing a video-driven community platform
By working with Daily, the Reslash team has been able to focus more of their resources on developing the user experience on their platform. "Daily's given us the opportunity to understand our hardcore users," Gupta says. "We started working on features that people requested us to build, more than audio and video."
The result is a community gathering space with live video chat at its core, which lets users design interactive, immersive live events. Gupta describes what it's like when a church service is held on the platform: "People are talking to each other, to the person next to them, and then the sermon comes on. They have the choir and everything going on and the priest is also able to have two-way communication with the people in the crowd. It's just a unique experience."
Observing the way that core users build layered, interactive events has helped Reslash identify long-term business goals. "We want to be the platform for people to create and monetize events. We want to beat other platforms by building two-way communication as the centerpiece of the product itself." Reslash ultimately wants to create virtual events that are better than in-person ones - all of which means bigger crowds, more audio & video and additional engaging virtual experiences. As the company scales, they trust Daily to deliver work collaboratively to deliver on this vision.
 The customer relationship "runs on trust, clear communication, and transparency across each step of the journey. That's something that Daily nails big time."
Ashwin Gupta, CEO and founder, Reslash