At Daily, we aim to build an enduring company that will continue to grow, create value, and be a good place to work for a long time. This is an effort that all of us at Daily are part of and contribute to. We all share a commitment to core principles that include kindness, diversity and being customer-first. And we're always interested in recruiting talented people who embody these ideals and are passionate about building the future of audio and video.
Two leaders who perfectly fit this description are Sarah Milstein and Varun Singh. We're excited to announce both have recently joined Daily, with Sarah heading up our Engineering organization and Varun leading our Growth teams. We recently caught up with them — here's what they each had to say about joining Daily.
Sarah Milstein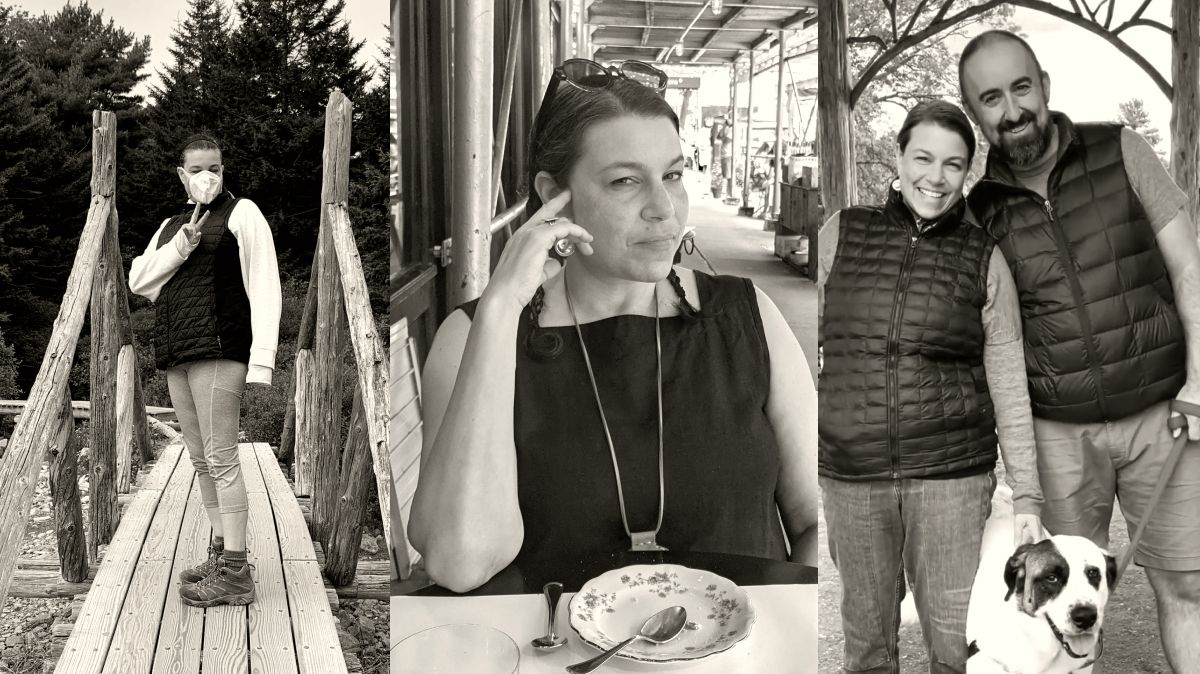 Sarah joins Daily as VP of Engineering, bringing 25 years of deep experience developing products, setting strategy, and leading teams at startups. Most recently, Sarah was VP of Engineering at ConvertKit. Prior to that, she was Senior Director of Engineering at Mailchimp. Sarah has extensive experience in media as a producer and author, having programmed, co-hosted, and managed conferences and trade shows, including the Web 2.0 Expo. Sarah holds an M.B.A. from University of California, Berkeley.
Why Daily
I learned about the company through a former colleague, and was immediately intrigued for a number of reasons. I've run remote teams for about 20 years and was an early adopter of video for teams. The idea of adding video to products seemed quite obvious even before the pandemic, though the onset of Covid-19 certainly sped up this adoption.
I'm personally excited about the opportunity to work on new and useful technology. I've been reflecting on this a lot since I joined: we're in an era of internet technology in general where people are often wanting to talk about the social ills associated with these technologies. While this is definitely valid and necessary, there isn't a lot of chatter about new and interesting technology which enhances more than erodes productivity and trust.
To me, the technology Daily is developing is new and exciting. Instead of relying on what already exists, we're trying to solve some cool technical challenges that will open up new possibilities, both socially and technically. It's interesting to work on technology that can actually create new social patterns.
On building software
I have a couple decades experience in software, but am myself not an engineer! What Daily is acknowledging in hiring somebody with this background, is that we have an opportunity to grow as an organization and think really carefully about how we organize ourselves to ship software. It might seem counterintuitive, but engineers often like that I'm not as technical because we have to work in partnership together. We can learn from each other.
I personally love working on developer products, because we can have a tight feedback loop with our customers, since they're developers, too. We're using our own product all the time — in that sense, we are the customer. And developers aren't shy about telling us what's good and what's not as good (yet) about our APIs. That makes for better products and a more exciting product development process.
On helping build teams at Daily
One of the things that's remarkable about Daily is the degree to which people are given a lot of autonomy in a very positive way. We need and want collaboration, and provide strong direction, but people also have a lot of authority to make decisions about how they're going to work. Lots of companies became remote during the pandemic, but Daily has always been remote — which is an advantage. There are definitely skills involved in doing remote well, which the company has been refining for years rather than being forced into a new way to work.
As we grow, part of what Varun and I will be involved in is making sure that people continue to have the information and the tools they need to work effectively. I like figuring out how you support people in software organizations to be most effective, and it changes at different stages of the company. This phase of the company, where we're going through a lot of growth, is particularly exciting.


Varun Singh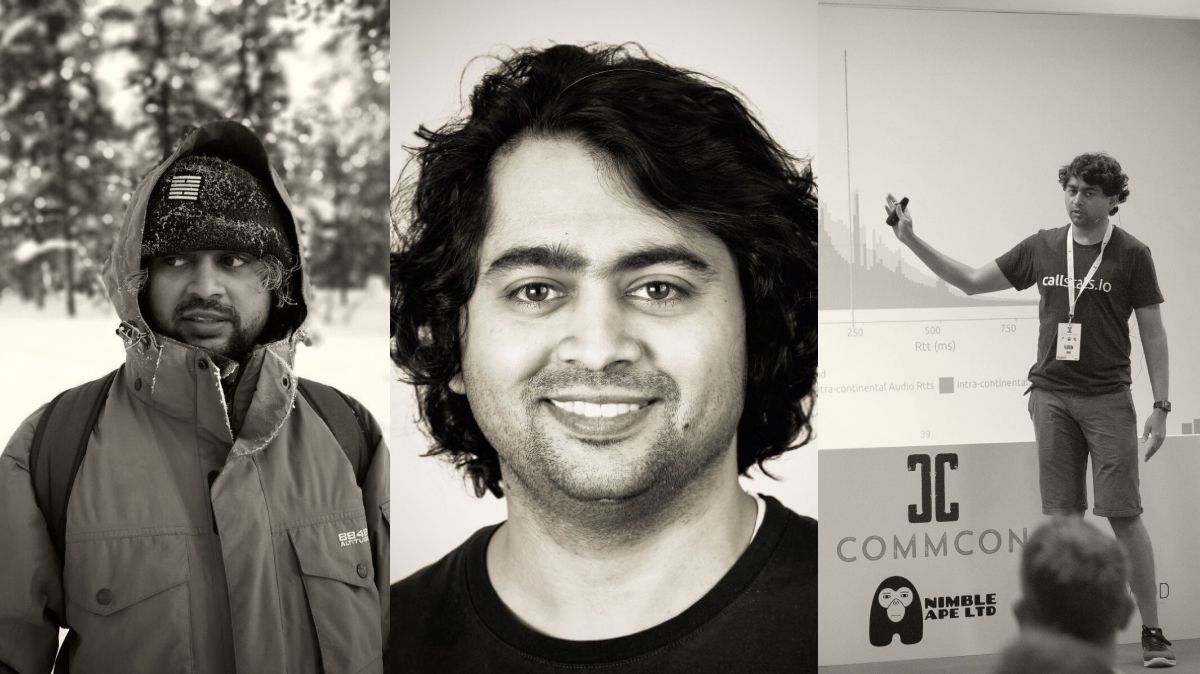 Varun joins Daily as Chief Product Technology Officer, bringing more than 20 years of experience and thought leadership in video communications. Most recently, Varun was CEO and cofounder of callstats.io, the leading performance monitoring service for WebRTC. Varun has co-authored 12 IETF and W3C specifications and been awarded multiple patents for real-time communications. He holds a PhD in multimedia networks and telecom business from Aalto University in Helsinki, Finland, where his thesis was awarded special mention by ACM Multimedia for its contribution to improving web browser call quality.
Why Daily
When I first met Nina and Kwin, Daily was an early customer of callstats, the WebRTC analytics platform I founded. We stayed in touch, as founders of companies of a similar size, in a similar space.
In October of 2019, Kwin first explained to me the new APIs that Daily was building. And I said, "wow, this is actually really exciting." I had wanted to build something similar within callstats — a video platform that had call quality at the center. But it was really hard to sell that idea in 2019 as an additional line of business since callstats is a monitoring product and, at the time, the video market was consolidating. This changed with the pandemic, as video and audio is now everywhere.
When Kwin and Nina approached me to join Daily earlier this year, I initially declined — I had a great job expanding callstats. They insisted on having a catch up call every month to stay in touch. That really shows the tenacity of founders.
Those early conversations showed me how aligned we are on what it means to build a company like this. Their focus and strategy really guides the culture to an impressive degree: when I read Daily's onboarding documents, I recognized conversations I'd had with Kwin during that time.  
On joining the executive team
What really convinced me to join Daily was the opportunity to help in any form to the vision Kwin and Nina were executing on. Both they and I are flexible, depending on what the company needs at any moment in time. Today, it might be developer journey, technology; tomorrow it might be a product or specific market opportunity. My role will probably keep changing depending where we require hands-on and executive help.
On Daily's trajectory
Daily is at a point in time where the market is doing what it was supposed to do six years ago. We've been waiting for this for a while. The market is ready, the product is growing, and the company is at the right size. If you're too big, then you've already got a culture of mismatch with the new world. But we have the right revenue, traction, and growth.
The company is at the size where there's a lot of interesting challenges to be solved, and we are well-positioned to solve these challenges. We've contributed to and created open source projects (GStreamer, Mediasoup, synthnet) and open standards (W3C, IETF). Our APIs are designed to fit the widest of use-cases. Currently it's live and real-time video and audio; we eventually want it to be the transport for wider internet. Our job is to make it easier for developers to build, period. It's not just scalable infrastructure but everything that goes into delivering media — connectivity, call quality, reliability — that extends to how much we invest in things like docs, tutorials, video guides, example code repositories and developer support.  
Of course, there are still complexities outside of technology that are needed for us to fulfill our mission and succeed. That's one of the things that's most interesting to me about this role — to be able to provide help and leadership in any form, to an excellent team who cares deeply about this space has already been extremely rewarding.


Looking to learn more about Daily's culture and open opportunities, or just want to reach out to say hi? Visit our careers page for more.