UPDATE November 2022: Daily now supports 100,000 participant interactive live streams. All 100,000 persons can join in real-time, with 25/cams/mics on. We also support 1,000 person large calls, with all cams/mics on.
Today we're announcing a major update to Daily Prebuilt, our plug-and-play video call product for developers. With Daily Prebuilt, developers can add powerful real-time video calls — with support for up to 15,000 call participants, dual screen sharing, recording, and more — into any site or app, in minutes.
Daily Prebuilt is the easiest way to embed video calls into your website or app. At Daily, we make real-time video and audio APIs for developers. Daily Prebuilt, as all our platform, is designed as the solution to a problem: real-time video provides endless opportunities for people to connect, collaborate, and engage — yet building and maintaining video requires substantial effort and resources.
When we launched our first prebuilt product in 2019, it was the first of its kind —  a way for developers to add fully working, polished video calls to any site or app with just two lines of code. This update features a new, intuitive, user-friendly UI and a powerful back-end redesigned to support larger group calls and deliver even higher call quality. Our goal, as always, is to provide the fastest developer time-to-value.
We're grateful to all our customers who've provided feedback and feature requests since we launched Daily Prebuilt. This latest release expands Daily Prebuilt's features to reflect customer feedback across many verticals and use cases. It has undergone extensive beta testing and, if you're an existing customer, we encourage you to read our dedicated tutorial on switching.  Read on to learn about our latest feature set and use cases.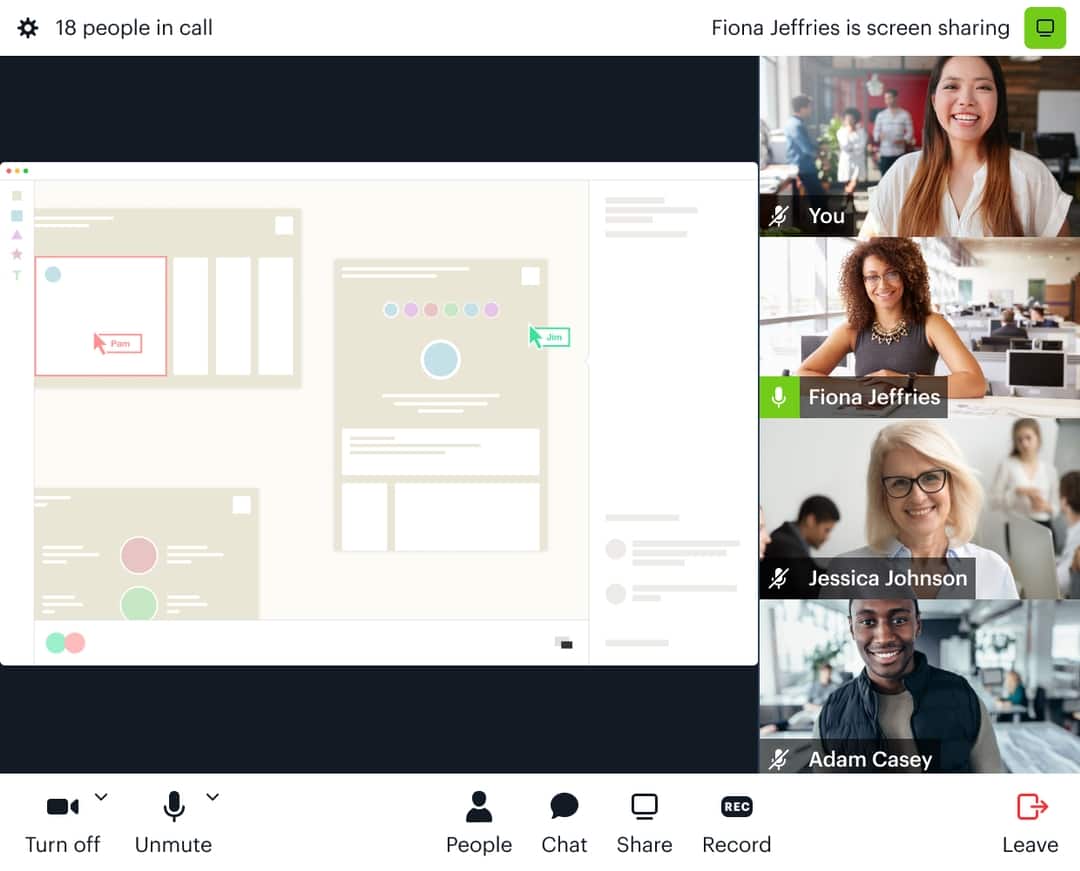 The most powerful feature set of any prebuilt product
Daily prioritizes developer experience and flexibility. Daily Prebuilt includes more out-of-the-box features, providing faster developer time-to-value:
Support for 15,000 person calls, providing enormous flexibility for large real-time events
Mobile support and a mobile-optimized UI
3 types of recording
Downloadable text chat
Localization support in 14+ languages
Dual screen sharing

Daily Prebuilt delivers the best call quality across devices, whether you're building calls for two participants or 15,000. Our calls are designed with key unique features:
P2P/SFU smooth switching, a feature that's unique. Daily calls switch smoothly between a P2P connection to a SFU connection after five call participants (switching back to a P2P connection when there are fewer than five participants). This feature was designed to guarantee the best possible call quality regardless of call size.
Automatic bandwidth management, delivering the best call quality regardless of network conditions.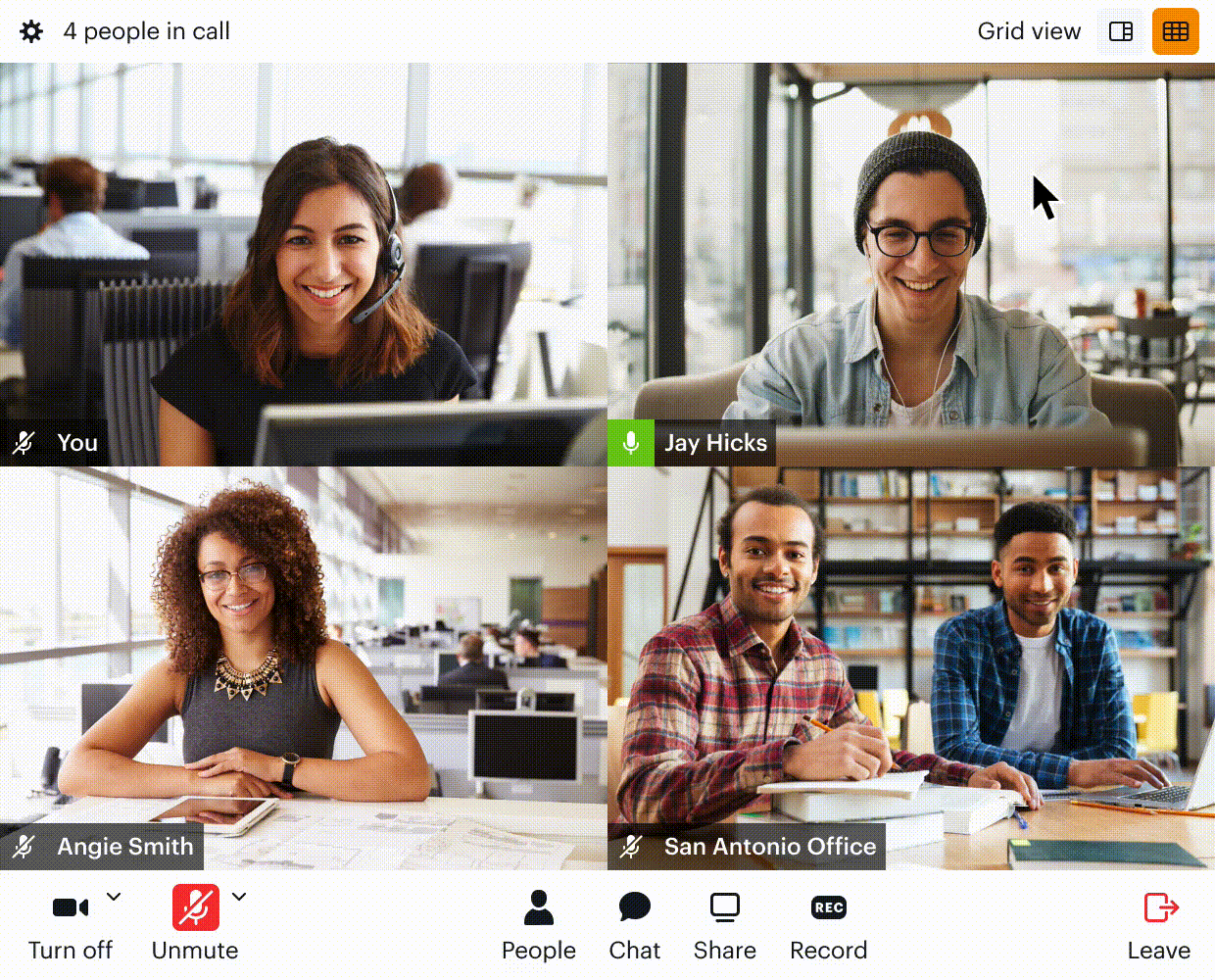 Daily Prebuilt has UX for every kind of use:
Flexible user layout control: call participants can switch between a "grid" call screen with multiple camera feeds,  an active speaker view, or can "pin" a certain caller.
Mobile-optimized UI, including features such as camera flip.
Host controls, including the ability to mute or eject participants.
A pre-call test screen or lobby, where users can test their mic and camera, and add their name.

Daily also delivers enterprise-level security and compliance:
Daily calls are established using 256-bit TLS encryption and call video, audio, and media are protected by AES-128 encryption. Data centers are SOC 1, SOC 2, and ISO 27001 certified.
Daily offers an affordable HIPAA compliant version of Daily Prebuilt, which remains the only HIPAA compliant embeddable video call for developers.
Endless opportunities and use cases
At Daily, we see customers across verticals add video calls to their product in minutes and go to market rapidly. Our customers can concentrate their resources on what differentiates them strategically, while we take care of video — constantly optimizing for browser updates, bugs, and new system requirements that can affect call experience. Here are just some of the use cases Daily Prebuilt supports:
Telehealth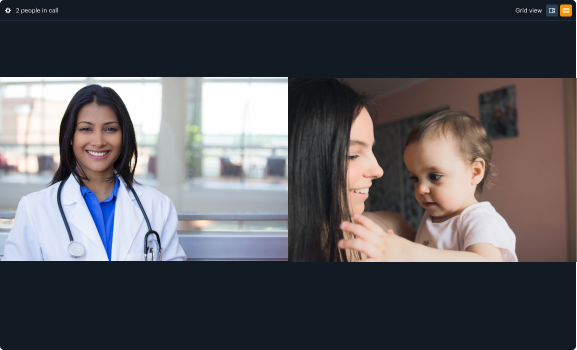 With the HIPAA version of Daily Prebuilt, developers can embed secure therapy and telehealth appointments in any site or app at a fraction of competitor costs. We enable compliance in minutes.
Daily offers HIPAA compliance at no additional fee as part of our Scale plan and will sign a Business Associate Agreement (BAA) at no additional cost.
Daily Prebuilt calls work on all browsers and mobile phones with no software download needed, which is easier for patients.
Productivity
Daily Prebuilt includes rich collaboration features — like recording, dual screen sharing, and text chat — out of the box.
Dashboard analytics provide insight into your users' call experiences so that you have the information you need to monitor usage, provide better support, and increase retention.
Daily Prebuilt pricing includes unlimited TURN usage, in contrast to other platforms' offerings, which is key for ensuring calls work behind corporate firewalls and on mobile data networks.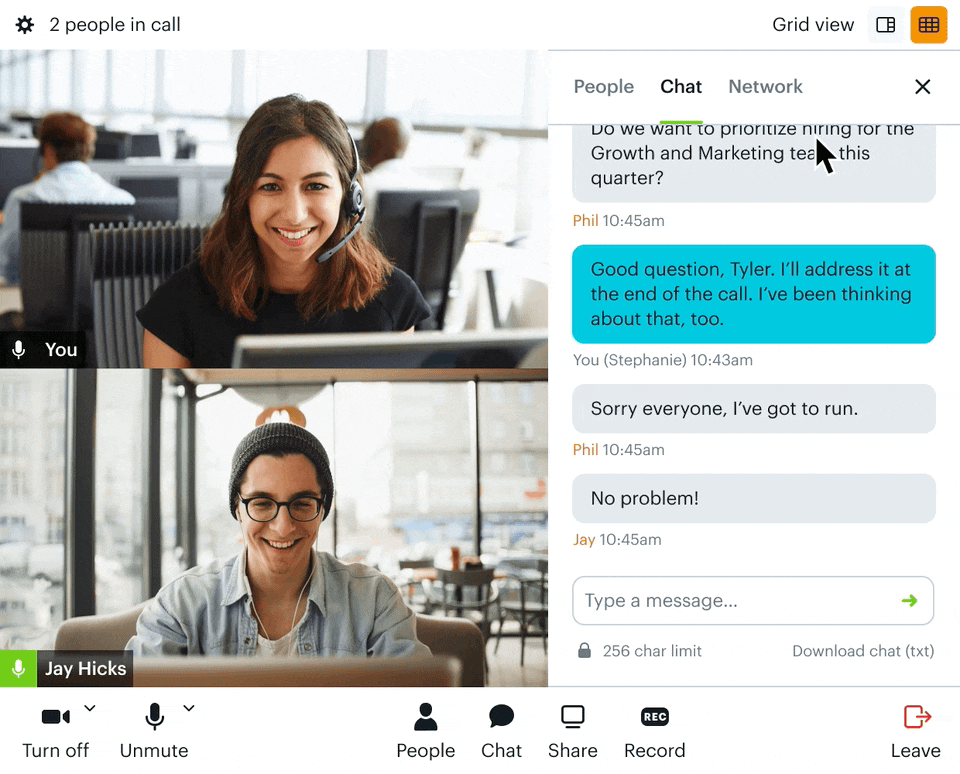 Webinars
Daily calls can host up to 15,000 real-time participants, making it easy to build webinars with a small number of hosts and a much larger audience.
Cameras and microphones can be turned on and off during the call, making it easy to take questions from audience members live.
Webinars can include pre-recorded video, live text chat, polls, and other interactive features.
Events
Daily Prebuilt has configurations for unlimited event use cases — panel discussions with up to 15,000 participants, small group breakout rooms, and 1:1 social calls.
Out-of-the-box features — like recording, host controls, and active speaker mode — let you create the best experience for your audience.
Customer support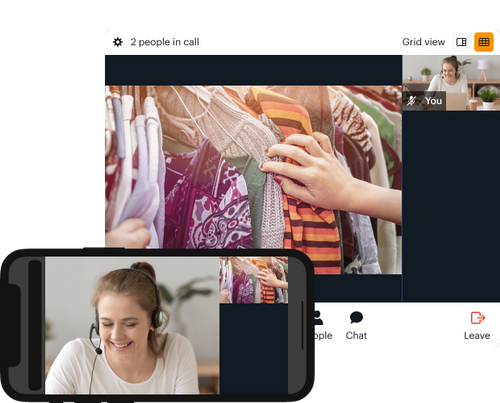 Developers can easily build video into their product instead of sending customers to an external tool, meaning that they can fully own and brand the customer experience instead of sending customers to an external platform.
Developers can add Daily Prebuilt to chat widgets, or any other part of their site or app, boosting customer engagement and support. Video chat cuts down on back-and-forth, saving you resources while making customers happier.
Using Intercom Messenger? Learn about our Intercom Messenger integration, which lets you talk in Messenger via video chat.  
Social networks
Whatever community your product supports, Daily Prebuilt calls work on all browsers and mobile phones with no software download needed. Or you can use a WebView to embed Daily Prebuilt into your native mobile app.
Add video chat in minutes, and get back to building the features that truly delight your users, and make your platform stand out.
Get started today
New Daily customers don't need to do anything to get the benefits of Daily Prebuilt, which rolls out today. (If your team already uses Daily Prebuilt, check out our tutorial for existing customers, which has everything you need to know about switching to this update.)
If you're just getting started building with real-time video, don't hesitate to contact us with questions or feedback. We're glad to share more tutorials and best practices, and love to hear what you're building!