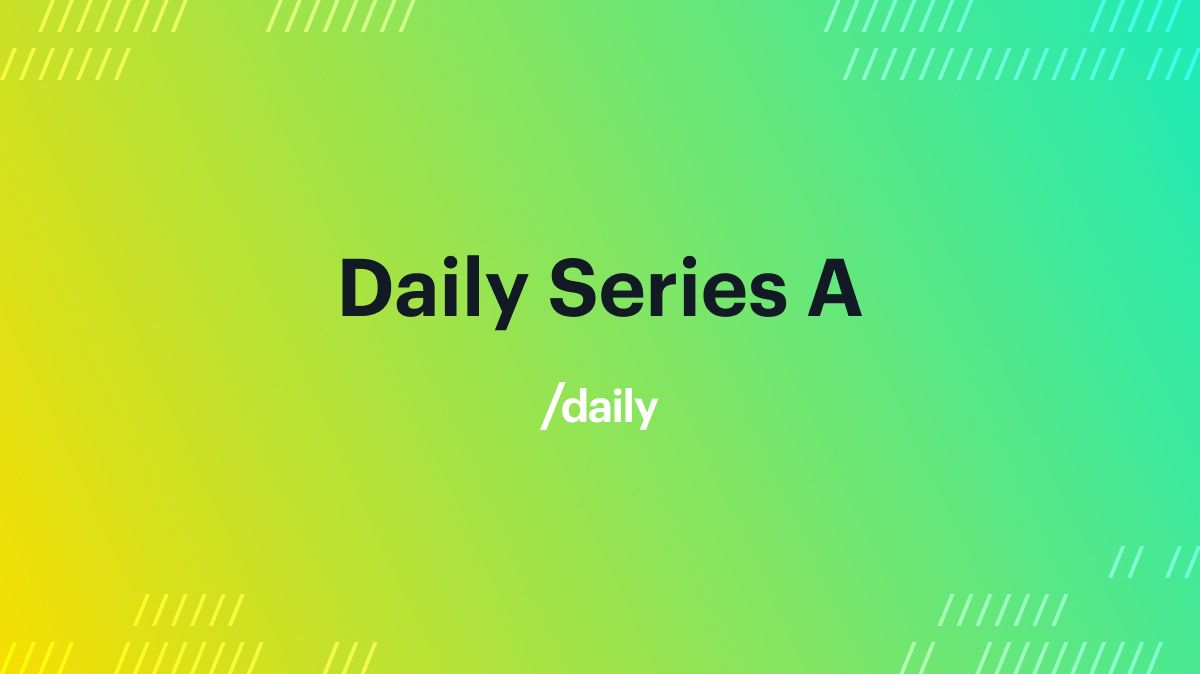 UPDATE November 2022: Daily now supports 100,000 participant interactive live streams. All 100,000 persons can join in real-time, with 25/cams/mics on. We also support 1,000 person large calls, with all cams/mics on.
Today, we are announcing a $15 million funding round, led by Lachy Groom, with participation from Tiger Global, Worklife Fund, and existing investors.
Over the past year, we've seen 30x growth in revenue and a 20x increase in the number of paying customers for our real-time video and audio APIs. We support product teams at startup companies like Pitch, Tandem, and Teamflow who are redefining the future of work. And we partner with enterprises who are creating new ways of interacting with their customers across healthcare, education, ecommerce, professional services, and customer support use cases.
Thank you — to our team and investors, and our customers. We are focused on creating the best developer experience in real-time video and audio. This round, which brings our total funding to $22 million, helps us expand how we support developers and teams building the next great real-time features.
Video and Audio, for Every Developer
At Daily, our mission is to help millions of developers add video and audio communication to their websites and applications.
We handle the complexities of video and audio across platforms and devices. Our global infrastructure enables high-quality calls that work for for users at any scale of usage, everywhere in the world.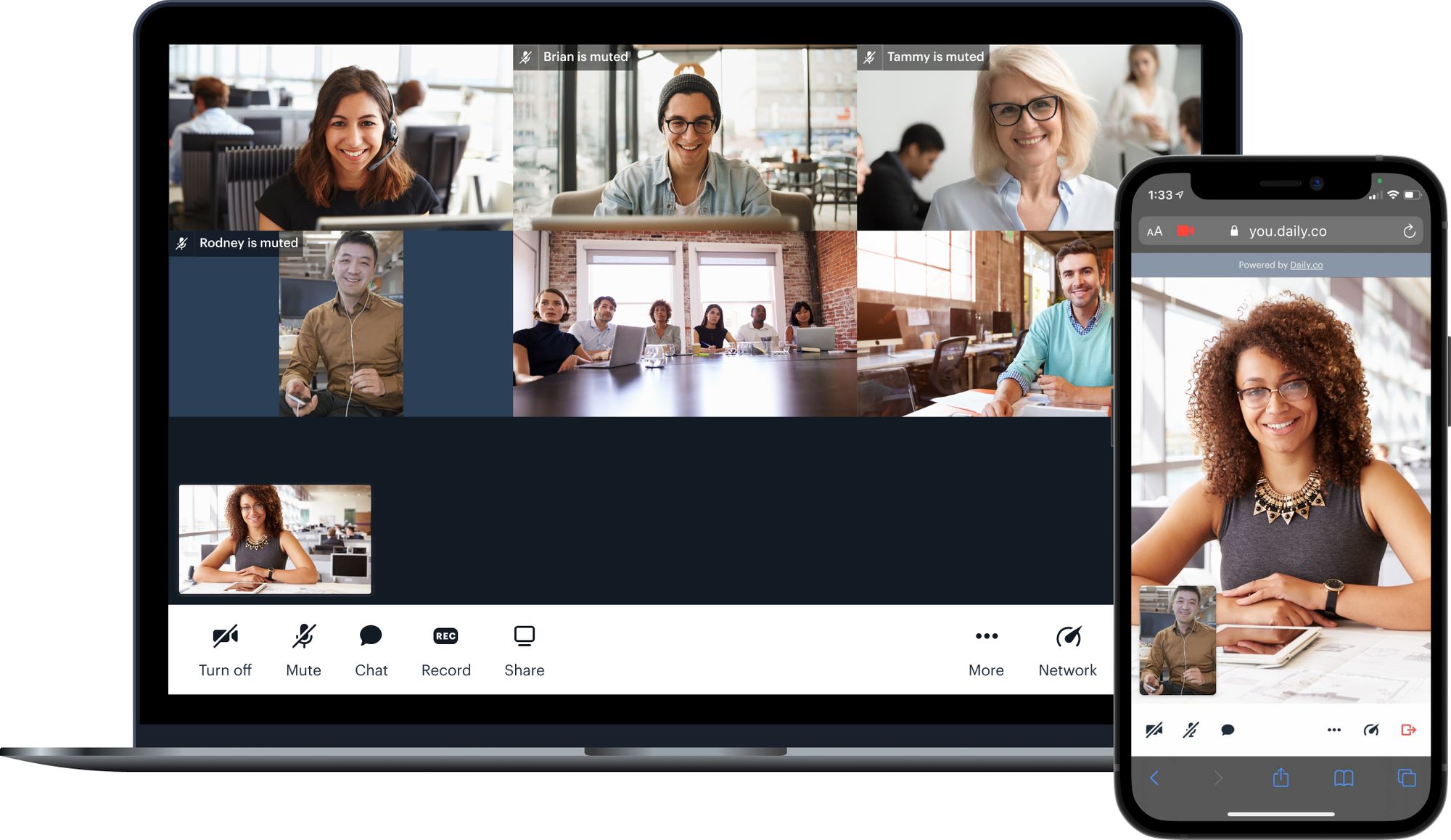 One of our lighthouse API features is our prebuilt video calls UI. With two lines of code, a developer can add a secure, full-featured video chat widget — a prebuilt user interface — to any site or app.
This speed of integration has made Daily the platform of choice for hundreds of startups. Over the past few months our API has powered a series of top launches on Product Hunt.
"It only took a few minutes to embed a test call in our application… Instead of focusing a huge amount of attention on building and maintaining a video service, we got a top-of-the-line one instantly."

Focusmate CTO, Mike Galanos & Head of Product, Evan Thomas
Our APIs also power completely new user interfaces built around real-time audio and video. With our front-end libraries, developers can build custom layouts, workflows, and experiences:
"With a lot of the [other] existing solutions, the flexibility wasn't there to do what we wanted to do... We're trying to create a really flexible experience and Daily allowed us to do that."

Rajiv Ayyangar, CEO and co-founder, Tandem
Since day one, we've also focused on security and compliance. Our prebuilt UI is available in a unique HIPAA compliant version — architected from the ground up around the privacy needs of healthcare providers. We recently announced SOC 2, Type 1 compliance (with Type 2 on our 2021 roadmap).

With this round of financing, we're expanding our engineering team, adding to our global infrastructure footprint, and experimenting with even more ways we can help our customers launch, grow, and scale, like our new Startup Program, which provides credits for pre-Series A startups.  

Here are some of the features that set Daily apart:
A full-featured, fully supported prebuilt video chat UI.
Detailed call quality metrics and client debugging logs available from every call. Call quality visualizations are a built-in feature of the Daily developer dashboard. All metrics and logs are also available from REST API endpoints.
HIPAA compliance for both our core API features and our prebuilt UI, with more HIPAA-compliant features coming in 2021 (recording, transcription).
Support for 12+ languages in our prebuilt UI.
15,000 person call rollout, compared to an industry average of 50.
Four kinds of recording.
Live streaming and RTMP output.
SOC2 (Type 1, with Type 2 ahead in 2021) .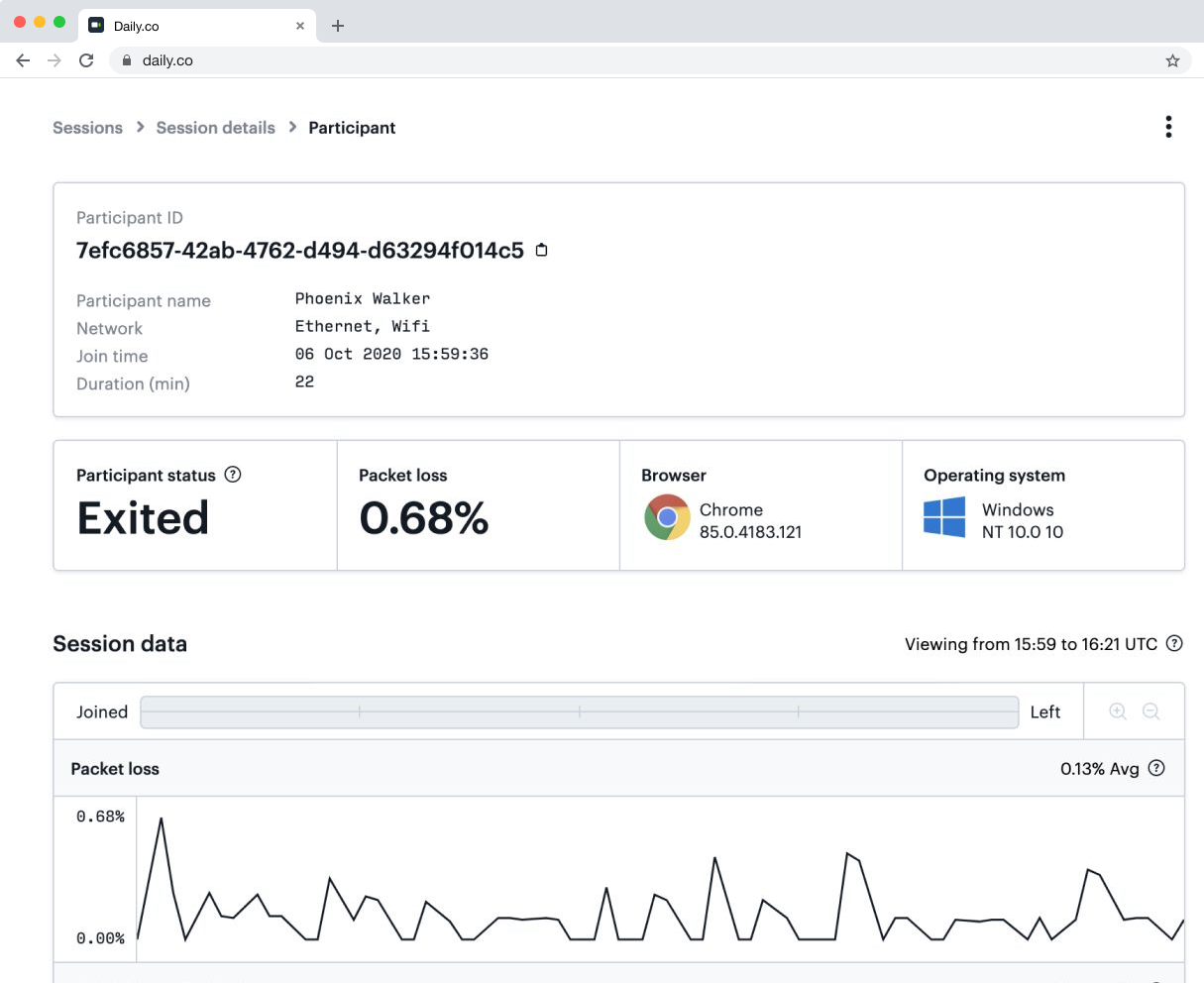 Partnering with Lachy Groom
At the core of our work is a focus on developers. That's why we're thrilled to partner with Lachy Groom for our Series A. Lachy's portfolio not only includes numerous breakout companies, he comes from a developer platform background. We're excited to have his insight and expertise as we expand and grow. We're also grateful to have Tiger Global Equities as a partner.
They join our existing investors including Freestyle Ventures, Root Ventures, Y Combinator, Slack Fund, Moxxie Ventures, Haystack Ventures, TenOneTen Ventures, Ground Up Ventures, Offline Ventures, Work Life Ventures, Basement Fund, and Compound. Our board members and observers have provided invaluable insight as we grow — Jenny Lefcourt, who led our seed round at Freestyle; Lee Edwards at Root; and Katie Jacobs Stanton at Moxxie.
Thanks also to the individual investors who saw the market potential for video early. They include Albert Ni, Alex Gerko, April Underwood, Aston Motes, Bayan Tawfiq, Christian Reiber, David Eckstein, Des Traynor, Ed Lando, Elizabeth Weil, Ellen Levy, Eric Cohen, Gokul Rajaram, Jeff Seibert, Kevin Weil, Ludwig Pettersson, Michael Stoppelman, Nat Friedman, Pete Huitsing, Roger Dickey, Rahul Vohra, Sarah Imbach, Scott Belsky, Todd Goldberg, and Wayne Chang.
We're Hiring
My cofounder and I feel fortunate to be part of the team at Daily, a group of people who are excited to work on complex technical challenges at scale, and who care about our customers' experience and our customers' customers' experience.
The growth we saw in 2020 continues. We always are hiring for engineering, as we build a pioneering platform for real-time video and audio. And now, in particular, we're also scaling our go-to-market team, as we serve developers across a wide range of companies, projects, and use cases.
If you think what we're doing is interesting and exciting, please reach out to us. We're a remote team that values kindness and diversity, and aims to build something we're proud of.
Thanks again.
- Nina, cofounder, for Kwin and the entire Daily team