At Daily, our mission is to help developers and teams harness the power of video to build interactive and immersive experiences. The challenge of building a world-class experience is that developers and teams need to expend significant energy and resources to build various features, both core, and non-core, along with workflow to create a differentiated experience. What if, instead, you could leverage the best-of-breed video and chat to create the most engaging experience for your users while removing the cost and time barriers of building these elements yourself?
To that end, we're thrilled to partner with CometChat, a leading Chat API provider, to help accelerate the development of next-gen real-time communications experiences.
CometChat offers an advanced in-app communications platform, robust SDKs for all languages, and prebuilt UI kits, extensions, and templates. Their platform provides user-to-user messaging to help people connect with each other — marketplace sellers and buyers, healthcare providers and patients, taxi drivers and riders, students and teachers, and much more.
Developers and teams can ship virtual experiences in minutes by combining the power of Daily's best-in-class video and voice with CometChat's easy-to-use messaging and chat APIs.
Build incredible live apps with Daily and CometChat
Gone are the days when you could include a single communications channel in your application and have it be truly immersive. Nowadays, intelligent workflows and a seamless digital experience are table-stakes. Here are some examples of how we see video and chat working together to quadruple in-app engagement, retention, and satisfaction.
Telehealth
A seamless digital experience for caregivers and patients is crucial to delivering a good patient care experience and minimizing no-shows. With the combined capabilities of Daily & CometChat, you can design an end-to-end secure virtual visit experience starting from the pre-visit experience all the way to post-appointment. Incorporate features like email and push notifications, HIPAA compliant scheduling, waiting room, and secure messaging in minutes!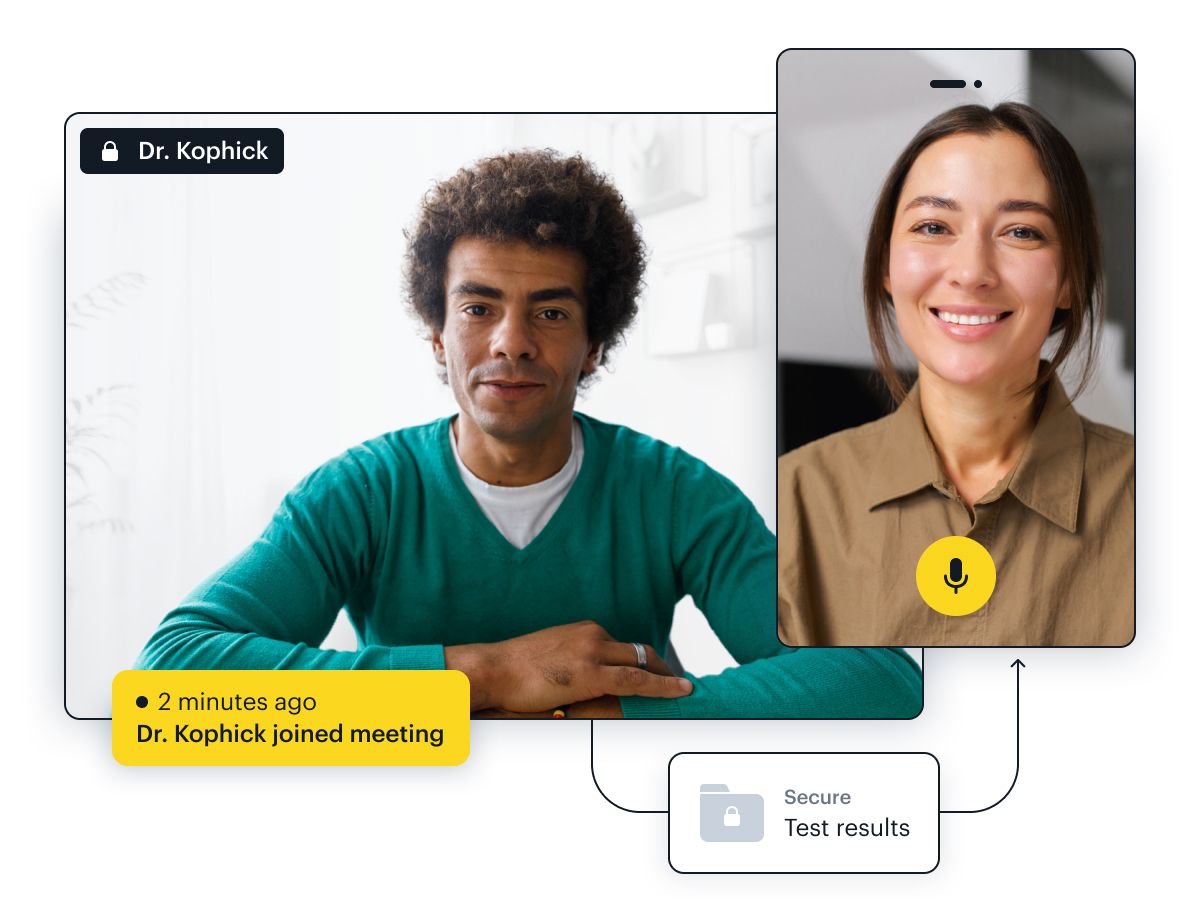 Fitness and Education
Teams work with Daily to build engaging learning experiences for use cases like 1:1 tutoring, live classes, and creator-centric experiences to support additional monetization streams for teachers.
With the help of CometChat, you can improve engagement and retention within your application by building in features like persistent chat, file sharing, and polling. In addition, enable notifications and alerts to increase attendance and have complete control and visibility over analytics to know what's working and what's not.
Live events
Daily recently expanded our call limits and now supports 15,000-person interactive live streams and up to 300-person calls with all cams and mics on. As the call size increases, it's vital to support flexible in-app messaging and chat functionality to ensure an engaging, productive, and safe end-user experience. By leveraging the best of both Daily and CometChat, you can create deep engagement by enabling features like private vs. group DMs, threaded replies, content moderation, and Q&A.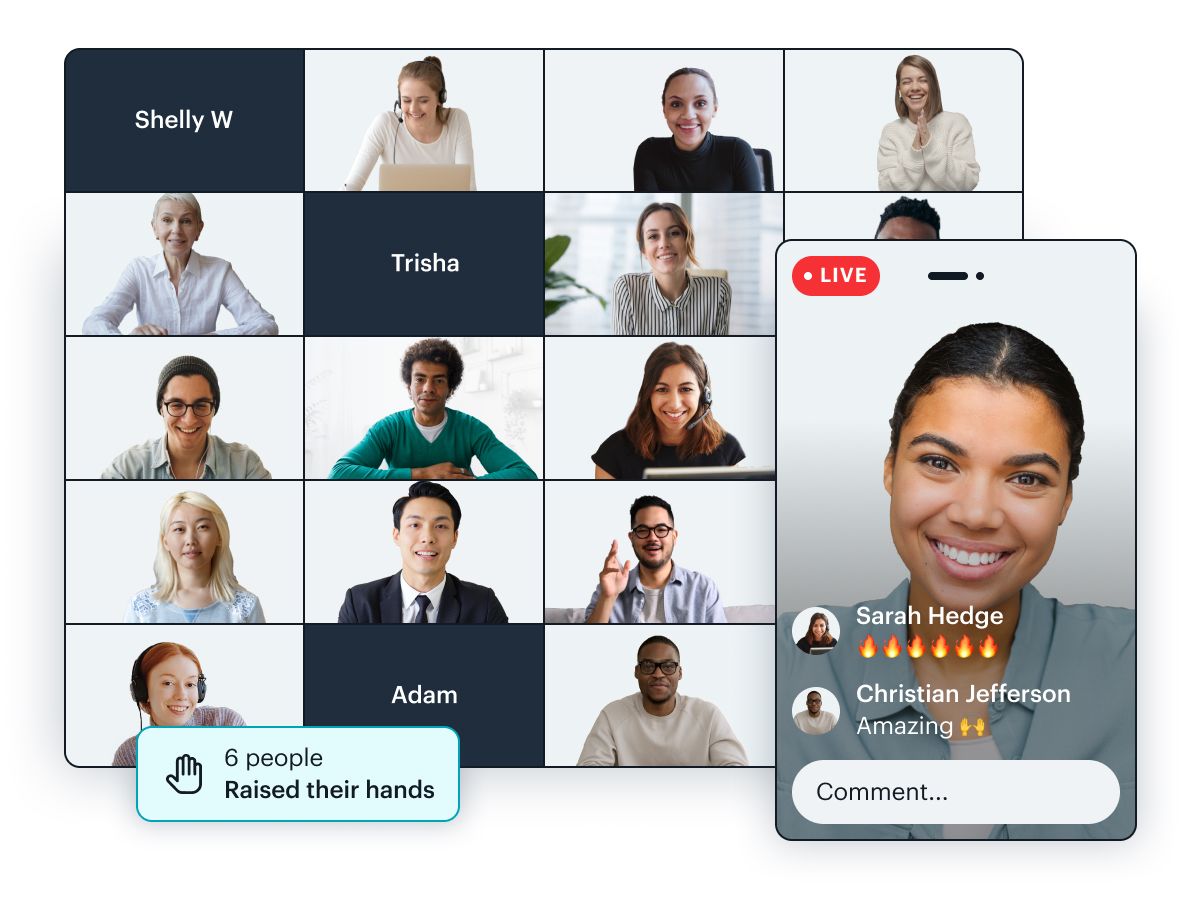 Chat-powered live streams
Livestreaming has become one of the de facto ways of engagement for brands and individuals to connect with audiences. However, most live streams are still one-way and not interactive. With Daily's Video Component System (VCS), developers can take a real-time video session and stream this experience to thousands of individuals. In addition, adding rich chat and messaging capabilities can drive engagement.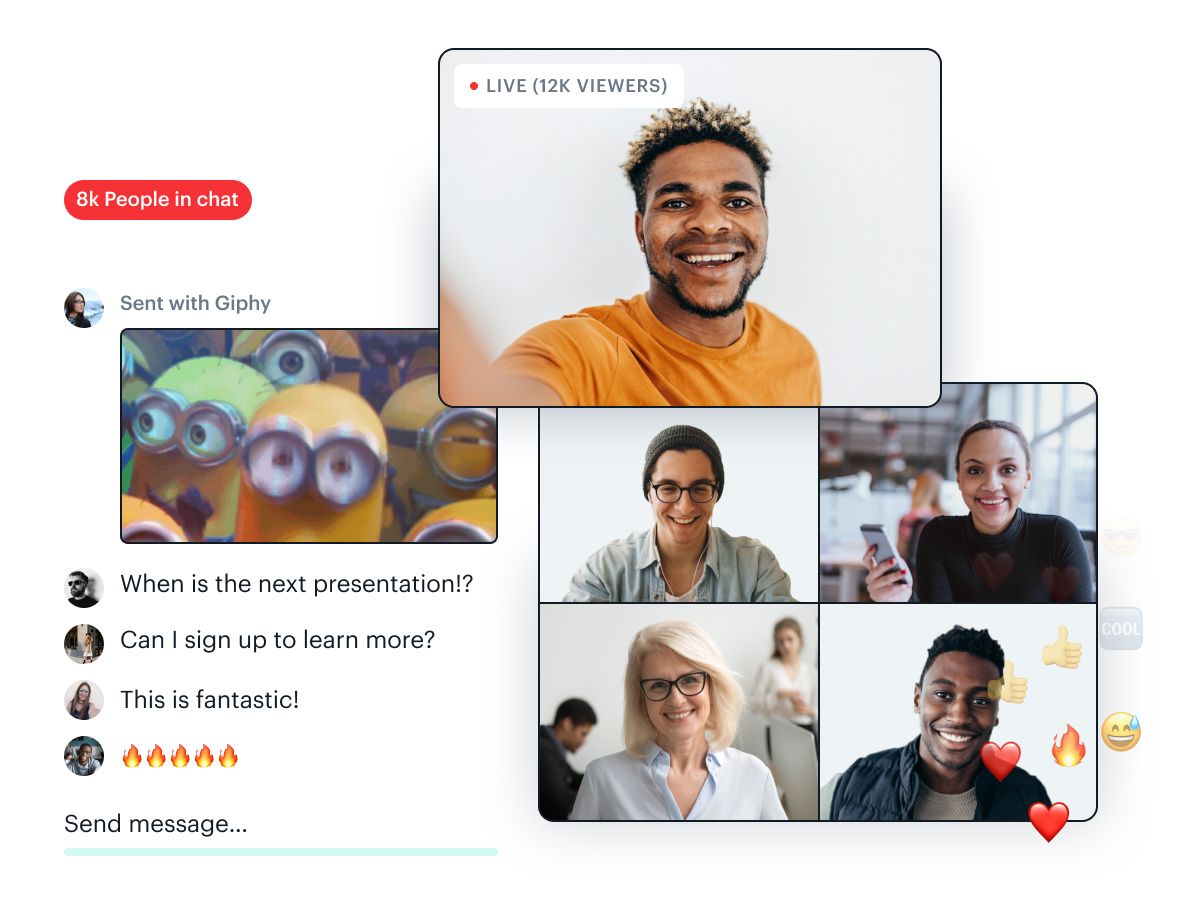 Get started today
If you are building with real-time video and want to integrate rich in-app messaging capability, reach out to us to get started. In the meantime, check out this tutorial to see how you can integrate CometChat's advanced chat functionality with Daily in minutes.